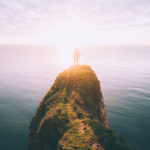 BiogasProm AB ("BGP") is an independent Swedish-based strategy, engineering and consulting firm established 2008, focusing on the Energy and IT/Technology sector in Eastern Europe. BGP is specialized in strategic partnering, business planning, operational start-up and improvements, financing, market research and related consulting services, and has an extensive international deal-making expertise.
BGP can in addition to its own strong multidisciplinary and multicultural teams with local offices in Sweden, Belarus, Russia and Ukraine, draw on a broad worldwide multi-disciplinary network of business development, competitive intelligence, and market analysis individuals and firms.
We are proud of our strategic planning skills combined with a frank, unbiased and practical hands-on approach, supported by detailed research and cutting-edge analysis. With our broad active cross-country/company resources we are able to respond to the growing and changing requirements of clients and markets. Through BGPs broad active network of technology and energy experts we offer an breadth of experience and knowledge on a wide variety of projects in the energy and technology sector, with an in depth knowledge of the markets in Eastern Europe.
BGP has successfully established several large important energy projects in Eastern Europe, particularly in Russia and Ukraine. ​